Selfie Station
Our new Selfie Station captures the Glitz and Glamour of your event like never before.
Our sequin backgrounds and beauty ringlight provide the perfect setting to capture a beautiful self portrait of your guests. Whether it's a single selfie or a crowd, everyone enjoys the experience.
Best of all, your guests have instant access to their photos to enjoy and share.
Starting at $325 for 2 hours of rental.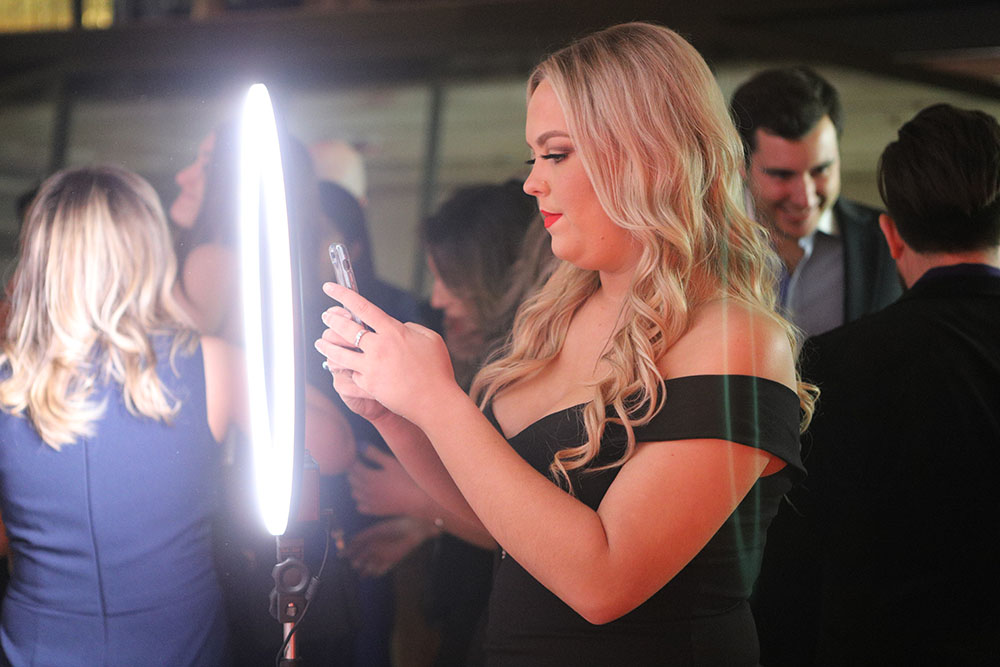 Simply Point and Snap
Guests use their own phones to capture the moment.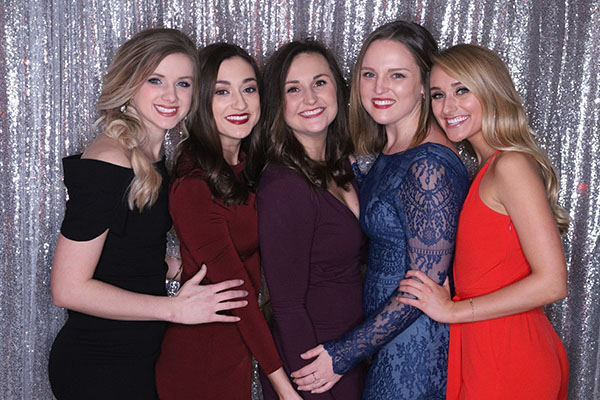 Glamorous Beauty Ringlight
Our large LED ringlight creates glamorous, soft lighting that produces a stunning photo!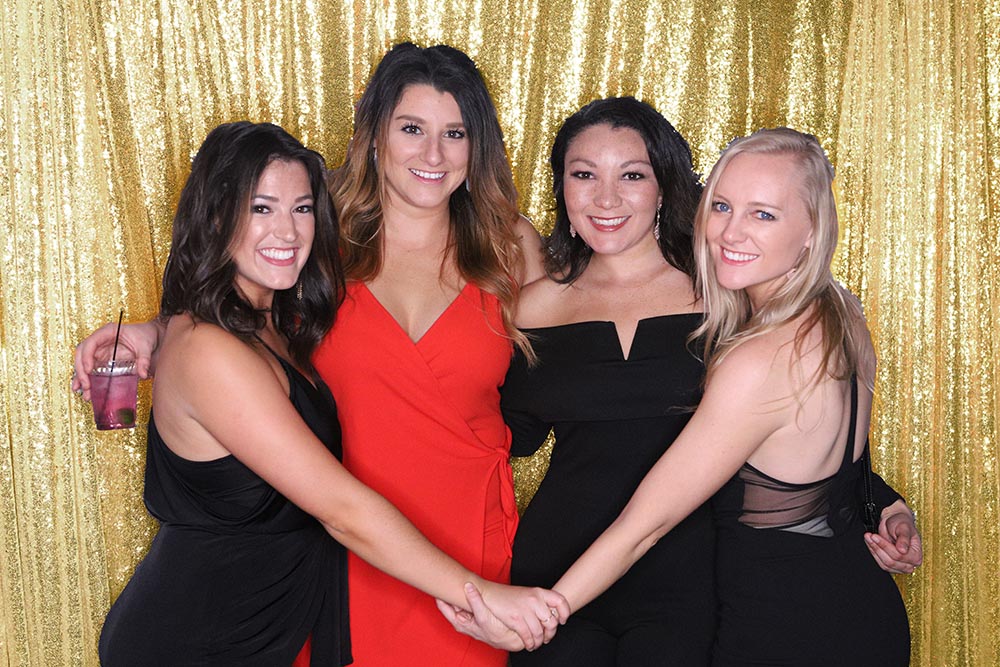 Gold or Silver Sequin Background
Choose from two different sequin backgrounds to match your events color scheme. Both provide a stunning backdrop to make the photos Pop!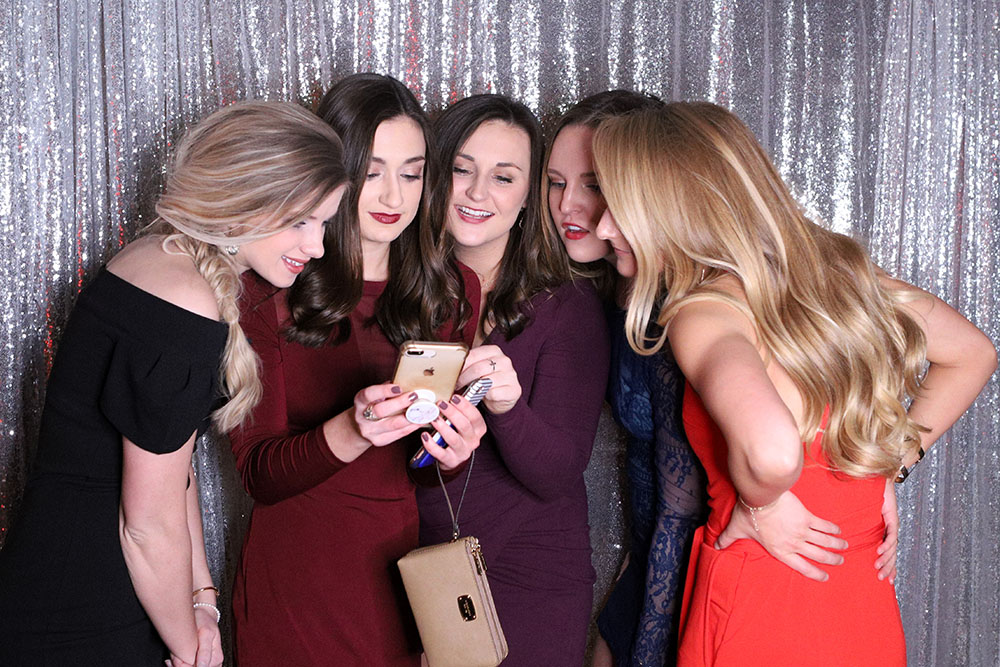 Instant Sharing
Guests can immediately share their photos on social media.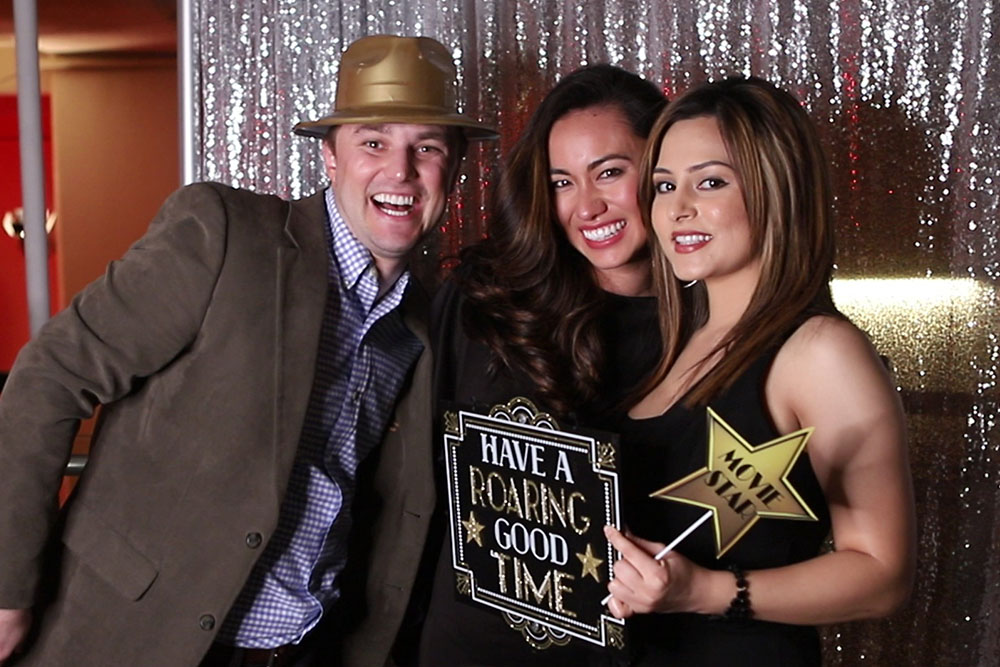 The New Trend
Selfie Stations are the new trend for photo entertainment. Now, guests can capture the enjoyment of the evening in stunning fashion.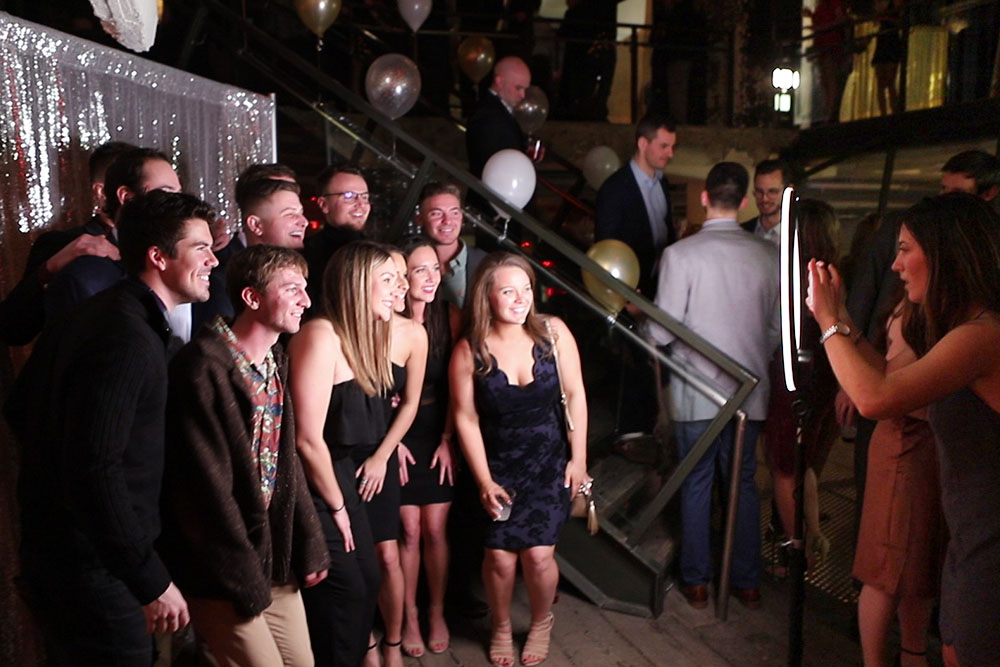 Single Selfie or a Crowd
Our large sequin background provides room for even the largest groups.
Don't Wait, these offers end on 4/30/19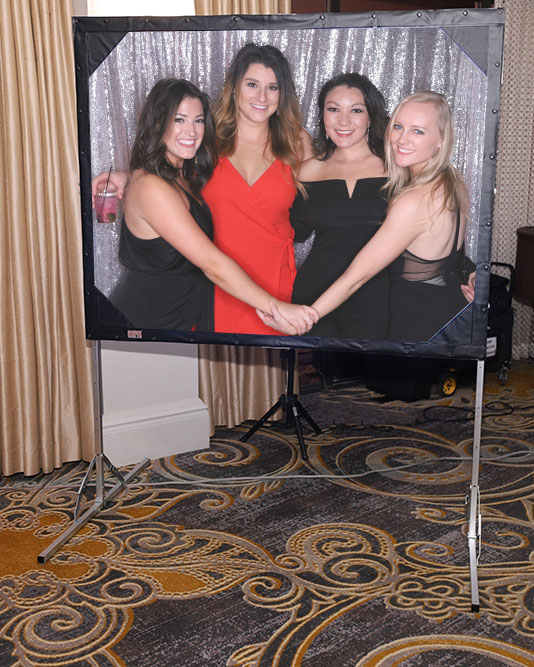 Photo Wall Slideshow
The Photo Wall is the ultimate photo event entertainment displaying a giant slideshow…bigger than life.
The Photo Wall Slideshow streams your guest's photos to a large rear project screen for everyone to enjoy.
Photo Wall is $50 per hour of rental.
Custom Print Layout
Add your event info to the 4″x6″ print with our Premier Print Layouts. Our graphic designer works with you to create a design that truly captures the theme of your event.
Add Premier Print Layouts for $50 per event.